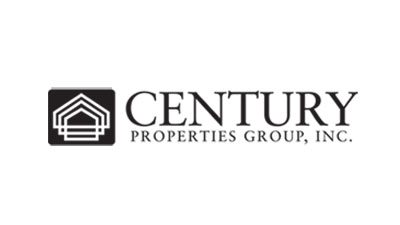 Primeiro Partners is pleased to announce the successful completion of a capital raising mandate for Century Properties Group (CPG or the "Company"), a dual-currency secured credit facility of up to PHP4.2 billion (approximately US$100 million).

Century Properties Group is a leading real estate developer in the Philippines with a market capitalization of approximately US$400 million. This credit facility, announced earlier this month, is CPG's maiden syndicated loan facility and is also its largest capital markets transaction to date.

The financing is uniquely structured; it is the first multi-asset, multi-draw syndicated credit facility for a Philippine real estate development company. The transaction elevates CPG's financial profile by providing long term financing for several of its upcoming projects, allowing the Company to use its existing liquidity and significant portions of its future cash flows to pursue growth and other shareholder value enhancing opportunities.

Primeiro Partners was the sole financial advisor to CPG.

An excerpt of CPG's disclosure of the transaction to the SEC is appended below.

In compliance to the rules and regulations for publicly listed corporations, Century Properties Group Inc. (CPGI or the "Company") would like to inform the Honorable Exchange and the Securities and Exchange Commission that on June 10, 2013 (date of transaction), CPGI closed a dual-currency secured term loan facility of up to PHP4,200 million pesos.

The 5-year Facility was led by Mandated Lead Arranger and Book runner, Standard Chartered Bank. The proceeds from the transaction will be used to meet the construction costs, land cost, general expenditure and financing costs exclusive to seven (7) buildings located across three project developments of CPG. The Facility was targeted to both domestic and international banks and received commitments both in USD and PHP.

Jose Carlo R. Antonio, CFO of CPG stated, "This secured term loan facility accomplishes few milestones for CPG. First, it lowers CPG's cost of debt as the Facility's rate of 3 month PDST + 4.00%, or the BSP Overnight Rate + 2.00%, whichever is higher, significantly brings down CPG's financing costs. Second, the Facility secures the working capital needs of seven pre-sold projects that are targeted to be turned over between 2015 to 2017. In addition, it provides CPG financial flexibility by allowing profits from completed and soon to be completed projects, as well as funds raised from CPG's recent equity placement, to embark on growth opportunities to enhance shareholder value."

Primeiro Partners was the financial advisor to CPG.

With 27 years in the business of real estate development, marketing and property management CPG is the developer behind such prestigious projects as The Gramercy Residences and the Knightsbridge Residences at Century City, Trump Tower at Century City, the Milano Residences interior design by Versace Home, Acqua Livingstone interior design by MissoniHome; Acqua Iguazu yoo inspired by Starck; Centuria Medical Makati in partnership with GE Healthcare; and the Residences at Commonwealth by Century. CPG is currently selling and developing 27 projects totaling 1.3M sqm of GFA with over 14,000 units. The company is listed in the Philippine Stock Exchange under the ticker CPG.

The Company fully undertakes that it shall furnish the Honorable Exchange all material documentation and filings for the aforementioned resolutions.